Facebook the trend media of social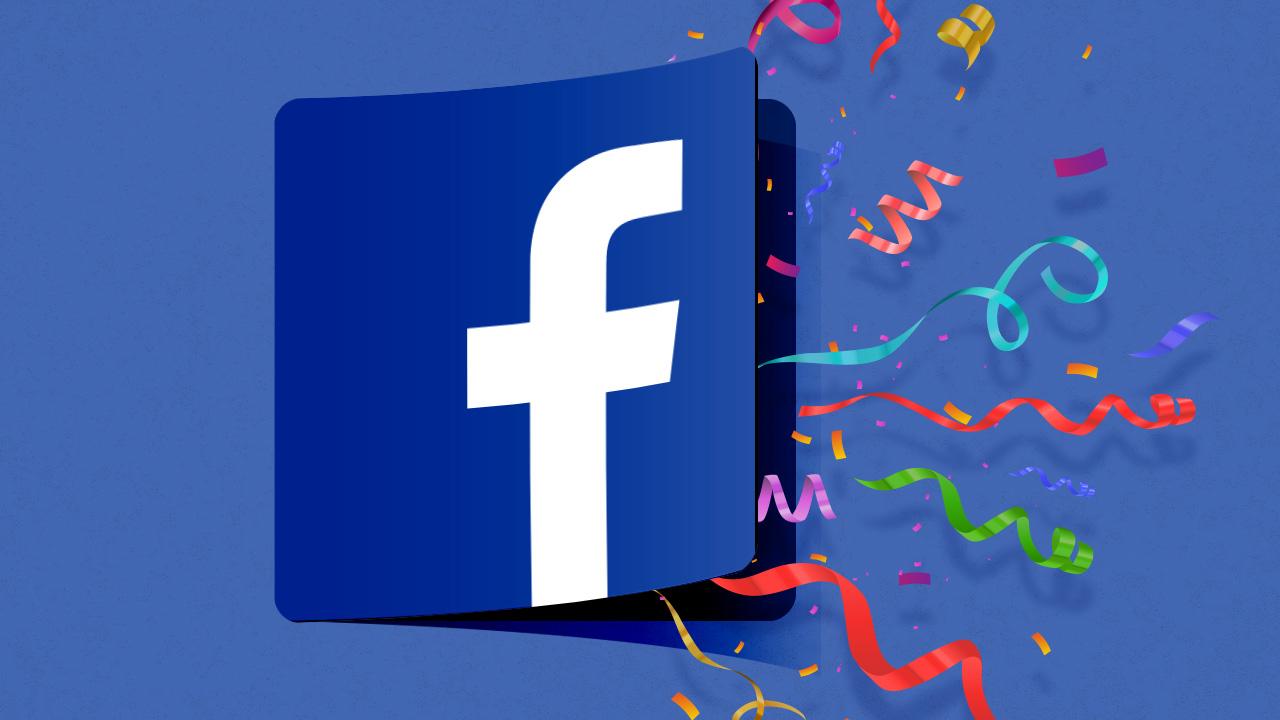 Facebook is an American online social media and social networking service based in Menlo Park, California and a flagship service of the namesake company Facebook, Inc. It was founded by Mark Zuckerberg, along with fellow Harvard College students and roommates Eduardo Saverin, Andrew McCollum, Dustin Moskovitz and Chris Hughes.
The founders initially limited Facebook membership to Harvard students. Membership was expanded to Ivy League universities, MIT, and higher education institutions in the Boston area, then various other universities, and lastly high school students. Since 2006, anyone who claims to be at least 13 years old has been allowed to become a registered user of Facebook, though this may vary depending on local laws. The name comes from the face book directories often given to American university students.
The Facebook service can be accessed from devices with Internet connectivity, such as personal computers, tablets and smartphones. After registering, users can create a profile revealing information about themselves. They can post text, photos and multimedia which is shared with any other users that have agreed to be their "friend", or, with a different privacy setting, with any reader. Users can also use various embedded apps, join common-interest groups, buy and sell items or services on Marketplace, and receive notifications of their Facebook friends' activities and activities of Facebook pages they follow. Facebook claimed that it had more than 2.3 billion monthly active users as of December 2018.
Facebook has been subject to extensive media coverage and many controversies. These often involve user privacy, political manipulation, psychological effects such as addiction and low self-esteem, and content that some users find objectionable, including fake news, conspiracy theories, and copyright infringement. Commentators have accused Facebook of helping to spread false information and fake news. In 2017, Facebook partnered with fact checkers from the Poynter Institute's International Fact-Checking Network to identify and mark false content, though most ads from political candidates are exempt from this program. Critics of the program accuse Facebook of not doing enough to remove false information from its website. Facebook was the most downloaded mobile app of the 2010s globally.
History
2003–2006: Thefacebook, Thiel investment, and name change
Zuckerberg built a website called "Facemash" in 2003 while attending Harvard University. The site was comparable to Hot or Not and used "photos compiled from the online face books of nine Houses, placing two next to each other at a time and asking users to choose the "hotter" person". Facemash attracted 450 visitors and 22,000 photo-views in its first four hours. The site was sent to several campus group list-servers, but was shut down a few days later by Harvard administration. Zuckerberg faced expulsion and was charged with breaching security, violating copyrights and violating individual privacy. Ultimately, the charges were dropped.
A "face book" is a student directory featuring photos and personal information. along with private online directories. Zuckerberg told the Crimson, "Everyone's been talking a lot about a universal face book within Harvard. … I think it's kind of silly that it would take the University a couple of years to get around to it. I can do it better than they can, and I can do it in a week." On February 4, 2004, Zuckerberg launched "TheFacebook", originally located at thefacebook.com.
Six days after the site launched, Harvard seniors Cameron Winklevoss, Tyler Winklevoss, and Divya Narendra accused Zuckerberg of intentionally misleading them into believing that he would help them build a social network called HarvardConnection.com. They claimed that he was instead using their ideas to build a competing product. The three complained to the Crimson and the newspaper began an investigation. They later sued Zuckerberg, settling in 2008 for 1.2 million shares .
Membership was initially restricted to students of Harvard College. Within a month, more than half the undergraduates had registered. Dustin Moskovitz, Andrew McCollum, and Chris Hughes joined Zuckerberg to help manage the growth of the website. In March 2004, Facebook expanded to Columbia, Stanford and Yale. It then became available to all Ivy League colleges, Boston University, New York University, MIT, and successively most universities in the United States and Canada.
In mid-2004, Napster co-founder and entrepreneur Sean Parker—an informal advisor to Zuckerberg—became company president. In June 2004, the company moved to Palo Alto, California. It received its first investment later that month from PayPal co-founder Peter Thiel. In 2005, the company dropped "the" from its name after purchasing the domain name Facebook.com for US$200,000. The domain had belonged to AboutFace Corporation.
In May 2005, Accel Partners invested $12.7 million in Facebook, and Jim Breyer added $1 million of his own money. A high-school version of the site launched in September 2005. Eligibility expanded to include employees of several companies, including Apple Inc. and Microsoft.
2006–2012: Public access, Microsoft alliance, and rapid growth
In May 2006, Facebook hired its first intern, Julie Zhuo. After a month, Zhuo was hired as a full-time engineer. By late 2007, Facebook had 100,000 pages on which companies promoted themselves. Organization pages began rolling out in May 2009. On October 24, 2007, Microsoft announced that it had purchased a 1.6% share of Facebook for $240 million, giving Facebook a total implied value of around $15 billion. Microsoft's purchase included rights to place international advertisements.
In October 2008, Facebook announced that its international headquarters would locate in Dublin, Ireland. In September 2009, Facebook said that it had achieved positive cash flow for the first time. A January 2009 Compete.com study ranked Facebook the most used social networking service by worldwide monthly active users.
The company announced 500 million users in July 2010.
On November 15, 2010, Facebook announced it had acquired the domain name fb.com from the American Farm Bureau Federation for an undisclosed amount. On January 11, 2011, the Farm Bureau disclosed $8.5 million in "domain sales income", making the acquisition of FB.com one of the ten highest domain sales in history.
In February 2011, Facebook announced plans to move its headquarters to the former Sun Microsystems campus in Menlo Park, California. In March 2011, it was reported that Facebook was removing about 20,000 profiles daily for violations such as spam, graphic content and underage use, as part of its efforts to boost cyber security. Statistics showed that Facebook reached one trillion page views in the month of June 2011, making it the most visited website tracked by DoubleClick. According to a Nielsen study, Facebook had in 2011 become the second-most accessed website in the U.S. behind Google.
China blocked Facebook in 2009.
2012–2013: IPO, lawsuits, and one-billionth user
In March 2012, Facebook announced App Center, a store selling applications that operate via the website. The store was to be available on iPhones, Android devices, and for mobile web users.
Facebook's initial public offering came on May 17, 2012, at a share price of US$38. The company was valued at $104 billion, the largest valuation to that date. The IPO raised $16 billion, the third-largest in U.S. history, after Visa Inc. in 2008 and AT&T Wireless in 2000. Based on its 2012 income of $5 billion, Facebook joined the Fortune 500 list for the first time in May 2013, ranked 462. The shares set a first day record for trading volume of an IPO . The IPO was controversial given the immediate price declines that followed, and was the subject of lawsuits, while SEC and FINRA both launched investigations.
Zuckerberg announced at the start of October 2012 that Facebook had one billion monthly active users, Facebook emphasized that the feature would be "privacy-aware", returning results only from content already shared with the user. On April 3, 2013, Facebook unveiled Facebook Home, a user-interface layer for Android devices offering greater integration with the site. HTC announced HTC First, a phone with Home pre-loaded.
On April 15, 2013, Facebook announced an alliance across 19 states with the National Association of Attorneys General, to provide teenagers and parents with information on tools to manage social networking profiles. On April 19 Facebook modified its logo to remove the faint blue line at the bottom of the "F" icon. The letter F moved closer to the edge of the box.
Following a campaign by 100 advocacy groups, Facebook agreed to update its policy on hate speech. The campaign highlighted content promoting domestic violence and sexual violence against women and led 15 advertisers to withdrawal, including Nissan UK, House of Burlesque and Nationwide UK. The company initially stated, "while it may be vulgar and offensive, distasteful content on its own does not violate our policies". It took action on May 29.
On June 12, Facebook announced that it was introducing clickable hashtags to help users follow trending discussions, or search what others are talking about on a topic. San Mateo County, California, became the top wage-earning county in the country after the fourth quarter of 2012 because of Facebook. The Bureau of Labor Statistics reported that the average salary was 107% higher than the previous year, at $168,000 a year, more than 50% higher than the next-highest county, New York County, at roughly $110,000 a year.
Facebook joined Alliance for Affordable Internet in October, as it launched. The A4AI is a coalition of public and private organizations that includes Google, Intel and Microsoft. Led by Sir Tim Berners-Lee, the A4AI seeks to make Internet access more affordable to ease access in the developing world.
The company celebrated its 10th anniversary during the week of February 3, 2014. In January 2014, over one billion users connected via a mobile device. As of June, mobile accounted for 62% of advertising revenue, an increase of 21% from the previous year. By September Facebook's market capitalization had exceeded $200 billion.
Zuckerberg participated in a Q&A session at Tsinghua University in Beijing, China, on October 23, where he attempted to converse in Mandarin. Zuckerberg hosted visiting Chinese politician Lu Wei, known as the "Internet czar" for his influence in China's online policy, on December 8.
2015–present: Improvement; fake news, and other external misusage
, Facebook's algorithm was revised in an attempt to filter out false or misleading content, such as fake news stories and hoaxes. It relied on users who flag a story accordingly. Facebook maintained that satirical content should not be intercepted. The algorithm was accused of maintaining a "filter bubble", where material the user disagrees with and posts with few likes would be deprioritized. In November, Facebook extended paternity leave from 4 weeks to 4 months.
On April 12, 2016, Zuckerberg outlined his 10-year vision, which rested on three main pillars: artificial intelligence, increased global connectivity and virtual/augmented reality. In June, Facebook announced Deep Text, a natural language processing AI that learns user intent and context in 20 languages. In July, a suit was filed against the company alleging that it permitted Hamas to use it to perform assaults that cost the lives of four people. Facebook released its blueprints of Surround 360 camera on GitHub under an open-source license. In September, it won an Emmy for its animated short "Henry". In October, Facebook announced a fee-based communications tool called Workplace that aims to "connect everyone" at work. Users can create profiles, see updates from co-workers on their news feed, stream live videos and participate in secure group chats.
Following the 2016 presidential election, Facebook announced that it would combat fake news by using fact-checkers from sites like FactCheck.org and Associated Press, making reporting hoaxes easier through crowdsourcing, and disrupting financial incentives for abusers.
On January 17, 2017, Facebook COO Sheryl Sandberg planned to open Station F, a startup incubator campus in Paris, France. On a six-month cycle, Facebook committed to work with ten to 15 data-driven startups there. On April 18, Facebook announced the beta launch of at its annual F8 developer conference. Facebook Spaces is a virtual reality version of Facebook for Oculus VR goggles. In a virtual and shared space, users can access a curated selection of 360-degree photos and videos using their avatar, with the support of the controller. Users can access their own photos and videos, along with media shared on their newsfeed. In September, Facebook announced it would spend up to US$1 billion on original shows for its Facebook Watch platform. On October 16, it acquired the anonymous compliment app tbh, announcing its intention to leave the app independent.
In May 2018 at F8, the company announced it would offer its own dating service. Shares in competitor Match Group fell by 22%. Facebook Dating includes privacy features and friends are unable to view their friends' dating profile. In July, Facebook was charged £500,000 by UK watchdogs for failing to respond to data erasure requests. On July 18, Facebook established a subsidiary named Lianshu Science & Technology in Hangzhou City, China, with $30 million of capital. All its shares are held by Facebook Hong. Approval of the registration of the subsidiary was then withdrawn, due to a disagreement between officials in Zhejiang province and the Cyberspace Administration of China. On July 26, Facebook became the first company to lose over $100 billion worth of market capitalization in one day, dropping from nearly $630 billion to $510 billion after disappointing sales reports. On July 31, Facebook said that the company had deleted 17 accounts related to the 2018 American elections. On September 19, Facebook announced that, for news distribution outside the United States, it would work with U.S. funded democracy promotion organizations, International Republican Institute and the National Democratic Institute, which are loosely affiliated with the Republican and Democratic parties. Through the Digital Forensic Research Lab Facebook partners with the Atlantic Council, a NATO-affiliated think tank.
In January 2019, the 10 year challenge was started asking users to post a photograph of themselves from 10 years ago and a more recent photo.
Criticized for its role in vaccine hesitancy, Facebook announced in March 2019 that it would provide users with "authoritative information" on the topic of vaccines.
A study in the journal Vaccine of advertisements posted in the three months prior to that found that 54% of the anti-vaccine advertisements on Facebook were placed by just two organisations funded by well-known anti-vaccination activists. The Children's Health Defense / World Mercury Project chaired by Robert F. Kennedy Jr. and Stop Mandatory Vaccination, run by campaigner Larry Cook, posted 54% of the advertisements. The ads often linked to commercial products, such as natural remedies and books.
On March 14, Huffington Post reported that Facebook's PR agency had paid someone to tweak Facebook COO Sheryl Sandberg's Wikipedia page, as well as adding a page for the global head of PR, Caryn Marooney.
In March 2019, the perpetrator of the Christchurch mosque shootings in New Zealand used Facebook to stream live footage of the attack as it unfolded. Facebook took 29 minutes to detect the livestreamed video, which was eight minutes longer than it took police to arrest the gunman. About 1.3m copies of the video were blocked from Facebook but 300,000 copies were published and shared. Facebook has promised changes to its platform; spokesman Simon Dilner told Radio New Zealand that it could have done a better job. Several companies, including the ANZ and ASB banks, have stopped advertising on Facebook after the company was widely condemned by the public. Following the attack, Facebook began blocking white nationalist, white supremacist, and white separatist content, saying that they could not be meaningfully separated. Previously, Facebook had only blocked overtly supremacist content. The older policy had been condemned by civil rights groups, who described these movements as functionally indistinct. Further bans were made in mid-April 2019, banning several British far-right organizations and associated individuals from Facebook, and also banning praise or support for them.
NTJ's member Moulavi Zahran Hashim, a radical Islamist imam believed to be the mastermind behind the 2019 Sri Lanka Easter bombings, preached on a pro-ISIL Facebook account, known as "Al-Ghuraba" media.
On May 2, 2019 at F8, the company announced its new vision with the tagline "the future is private". A redesign of the website and mobile app was introduced, dubbed as "FB5". The event also featured plans for improving groups, a dating platform, end-to-end encryption on its platforms, and allowing users on Messenger to communicate directly with WhatsApp and Instagram users.
On July 31, 2019, Facebook announced a partnership with University of California, San Francisco to build a non-invasive, wearable device that lets people type by simply imagining themselves talking.
On September 5, 2019, Facebook launched Facebook Dating in the United States. This new application allows users to integrate their Instagram posts in their dating profile.
Facebook News, which features selected stories from news organizations, was launched on October 25. Facebook's decision to include far-right website Breitbart News as a "trusted source" was negatively received.
On November 17, 2019, the banking data for 29,000 Facebook employees was stolen from a payroll worker's car. The data was stored on unencrypted hard drives and included bank account numbers, employee names, the last four digits of their social security numbers, salaries, bonuses, and equity details. The company didn't realize the hard drives were missing until November 20. Facebook confirmed that the drives contained employee information on November 29. Employees weren't notified of the break-in until December 13, 2019.
On 10 March 2020, Facebook appointed two new directors Tracey Travis and Nancy Killefer to their board of members.
Website
Technical aspects
The website's primary color is blue as Zuckerberg is red–green colorblind, a realization that occurred after a test undertaken around 2007 Facebook is built in PHP, compiled with HipHop for PHP, a "source code transformer" built by Facebook engineers that turns PHP into C++. The deployment of HipHop reportedly reduced average CPU consumption on Facebook servers by 50%.
2012 architecture
Facebook is developed as one monolithic application. According to an interview in 2012 with Chuck Rossi, a build engineer at Facebook, Facebook compiles into a 1.5 GB binary blob which is then distributed to the servers using a custom BitTorrent-based release system. Rossi stated that it takes about 15 minutes to build and 15 minutes to release to the servers. The build and release process has zero downtime. Changes to Facebook are rolled out daily.
Data is read from these log files using Ptail, an internally built tool to aggregate data from multiple Scribe stores. It tails the log files and pulls data out. Ptail data are separated into three streams and sent to clusters in different data centers . Puma is used to manage periods of high data flow . Data is processed in batches to lessen the number of times needed to read and write under high demand periods . Batches are taken every 1.5 seconds, limited by memory used when creating a hash table.
History
On July 20, 2008, Facebook introduced "Facebook Beta", a significant redesign of its user interface on selected networks. The Mini-Feed and Wall were consolidated, profiles were separated into tabbed sections, and an effort was made to create a cleaner look. Facebook began migrating users to the new version in September 2008.
User profile/personal timeline
Each registered user on Facebook has a personal profile that shows their posts and content. The format of individual user pages was revamped in September 2011 and became known as "Timeline", a chronological feed of a user's stories, including status updates, photos, interactions with apps and events. The layout let users add a "cover photo". 100,000 Pages launched in November. In June 2009, Facebook introduced a "Usernames" feature, allowing users to choose a unique nickname used in the URL for their personal profile, for easier sharing.
In February 2014, Facebook expanded the gender setting, adding a custom input field that allows users to choose from a wide range of gender identities. Users can also set which set of gender-specific pronoun should be used in reference to them throughout the site. In May 2014, Facebook introduced a feature to allow users to ask for information not disclosed by other users on their profiles. If a user does not provide key information, such as location, hometown, or relationship status, other users can use a new "ask" button to send a message asking about that item to the user in a single click.
News Feed
News Feed appears on every user's homepage and highlights information including profile changes, upcoming events and friends' birthdays. This enabled spammers and other users to manipulate these features by creating illegitimate events or posting fake birthdays to attract attention to their profile or cause. Initially, the News Feed caused dissatisfaction among Facebook users; some complained it was too cluttered and full of undesired information, others were concerned that it made it too easy for others to track individual activities . Zuckerberg apologized for the site's failure to include appropriate privacy features. Users then gained control over what types of information are shared automatically with friends. Users are now able to prevent user-set categories of friends from seeing updates about certain types of activities, including profile changes, Wall posts and newly added friends.
On February 23, 2010, Facebook was granted a patent on certain aspects of its News Feed. The patent covers News Feeds in which links are provided so that one user can participate in the activity of another user. The sorting and display of stories in a user's News Feed is governed by the EdgeRank algorithm.
The Photos application allows users to upload albums and photos. Each album can contain 200 photos. Privacy settings apply to individual albums. Users can "tag", or label, friends in a photo. The friend receives a notification about the tag with a link to the photo. This photo tagging feature was developed by Aaron Sittig, now a Design Strategy Lead at Facebook, and former Facebook engineer Scott Marlette back in 2006 and was only granted a patent in 2011.
On June 7, 2012, Facebook launched its App Center to help users find games and other applications.
On May 13, 2015, Facebook in association with major news portals launched "Instant Articles" to provide news on the Facebook news feed without leaving the site.
In January 2017, Facebook launched Facebook Stories for iOS and Android in Ireland. The feature, following the format of Snapchat and Instagram stories, allows users to upload photos and videos that appear above friends' and followers' News Feeds and disappear after 24 hours.
On October 11, 2017, Facebook introduced the 3D Posts feature to allow for uploading interactive 3D assets. On January 11, 2018, Facebook announced that it would change News Feed to prioritize friends/family content and de-emphasize content from media companies.
Like button
The "like" button, stylized as a "thumbs up" icon, was first enabled on February 9, 2009, and enables users to easily interact with status updates, comments, photos and videos, links shared by friends, and advertisements. Once clicked by a user, the designated content is more likely to appear in friends' News Feeds. The button displays the number of other users who have liked the content. The like button was extended to comments in June 2010. In February 2016, Facebook expanded Like into "Reactions", choosing among five pre-defined emotions, including "Love", "Haha", "Wow", "Sad", or "Angry".
Instant messaging
Facebook Messenger is an instant messaging service and software application. It began as Facebook Chat in 2008, was revamped in 2010 and eventually became a standalone mobile app in August 2011, while remaining part of the user page on browsers.
Complementing regular conversations, Messenger lets users make one-to-one and group voice and video calls. Its Android app has integrated support for SMS and "Chat Heads", which are round profile photo icons appearing on-screen regardless of what app is open, while both apps support multiple accounts, conversations with optional end-to-end encryption and "Instant Games". Some features, including sending money and requesting transportation, are limited to the United States. Reactions, which lets users tap and hold a message to add a reaction through an emoji; and Mentions, which lets users in group conversations type @ to give a particular user a notification. Developers can build chatbots into Messenger, for uses such as news publishers building bots to distribute news. The M virtual assistant scans chats for keywords and suggests relevant actions, such as its payments system for users mentioning money. Group chatbots appear in Messenger as "Chat Extensions". A "Discovery" tab allows finding bots, and enabling special, branded QR codes that, when scanned, take the user to a specific bot.
Following
Users can "Follow" content posted by other users without needing to friend them. Accounts can be "verified", confirming a user's identity.
Privacy controls
Facebook enables users to control access to individual posts and their profile through privacy settings. The user's name and profile picture are public. Facebook's revenue depends on targeted advertising, which involves analyzing user data to inform the targeting. These facilities have changed repeatedly since the service's debut, amid a series of controversies covering everything from how well it secures user data, to what extent it allows users to control access, to the kinds of access given to third parties, including businesses, political campaigns and governments. These facilities vary according to country, as some nations require the company to make data available, while the European Union's GDPR regulation mandates additional privacy protections.
Facebook Bug Bounty Program
On July 29, 2011, Facebook announced its Bug Bounty Program that paid security researchers a minimum of $500 for reporting security holes. The company promised not to pursue "white hat" hackers who identified such problems. This led researchers in many countries to participate, particularly in India and Russia.
Reception
User growth and decline
Facebook's rapid growth began as soon as it became available and has continued through 2018.
Facebook passed 100 million registered users in 2008, and 500 million in July 2010. According to the company's data at the July 2010 announcement, half of the site's membership used Facebook daily, for an average of 34 minutes, while 150 million users accessed the site by mobile.
In October 2012 Facebook's monthly active users passed one billion, with 600 million mobile users, 219 billion photo uploads, and 140 billion friend connections. The 2 billion user mark was crossed in June 2017.
In November 2015, after skepticism about the accuracy of its "monthly active users" measurement, Facebook changed its definition to a logged-in member who visits the Facebook site through the web browser or mobile app, or uses the Facebook Messenger app, in the 30 day period prior to the measurement. This excluded the use of third-party services with Facebook integration, which was previously counted.
From 2017 to 2019, the percentage of the U.S. population over the age of 12 who use Facebook has declined, from 67% to 61%, with a higher drop-off among younger Americans followed by Europe and US&Canada . The rest of the world has 750 million users.
Over the 2008-2018 period, the percentage of users under 34 declined to less than half of the total. and winning the "People's Voice Award" from the Webby Awards in 2008.
In 2010, Facebook won the Crunchie "Best Overall Startup Or Product" award for the third year in a row.
Censorship
In many countries the social networking sites and mobile apps have been blocked temporarily or permanently, including China, Iran, Syria, and North Korea. In May 2018, the government of Papua New Guinea announced that it would ban Facebook for a month while it considered the impact of the website on the country, though no ban has since occurred. In 2019, Facebook announced that influencers are no longer able to promote any vape, tobacco products, or weapons on its platforms.
Criticisms and controversies
Facebook's importance and scale has led to criticisms in many domains. Issues include Internet privacy, excessive retention of user information, its facial recognition software, its addictive quality and its role in the workplace, including employer access to employee accounts.
Facebook is alleged to have psychological effects, including feelings of jealousy and stress, a lack of attention and social media addiction.
European antitrust regulator Margrethe Vestager stated that Facebook's terms of service relating to private data were "unbalanced".
Facebook has been criticized for electricity usage, tax avoidance, real-name user requirement policies, censorship and its involvement in the United States PRISM surveillance program.
Facebook has been criticized for allowing users to publish illegal and/or offensive material. Specifics include copyright and intellectual property infringement, hate speech, incitement of rape and terrorism, fake news, and crimes, murders, and livestreaming violent incidents.
According to The Express Tribune, Facebook "avoided billions of dollars in tax using offshore companies".
Sri Lanka blocked both Facebook and Whatsapp in May 2019 after anti-Muslim riots, the worst in the country since the Easter Sunday bombing in the same year as a temporary measure to maintain peace in Sri Lanka.
Facebook removed 3 billion fake accounts only during the last quarter of 2018 and the first quarter of 2019. This is considered to be a wildly high number given that the social network reports only 2.39 billion monthly active users.
Privacy
Facebook has faced a steady stream of controversies over how it handles user privacy, repeatedly adjusting its privacy settings and policies.
In 2010, the US National Security Agency began taking publicly posted profile information from Facebook, among other social media services.
On November 29, 2011, Facebook settled Federal Trade Commission charges that it deceived consumers by failing to keep privacy promises. In August 2013 High-Tech Bridge published a study showing that links included in Facebook messaging service messages were being accessed by Facebook. In January 2014 two users filed a lawsuit against Facebook alleging that their privacy had been violated by this practice.
On June 7, 2018, Facebook announced that a bug had resulted in about 14 million Facebook users having their default sharing setting for all new posts set to "public".
On 4 April 2019, half a billion records of Facebook users were found exposed on Amazon cloud servers, containing information about users' friends, likes, groups, and checked-in locations, as well as names, passwords and email addresses.
The phone numbers of at least 200m Facebook users were found to be exposed on an open online database in September 2019. They included 133m US users, 18m from the UK, and 50m from users in Vietnam. After removing duplicates, the 419 million records have been reduced to 219 million. The database went offline after TechCrunch contacted the web host. It is thought the records were amassed using a tool that Facebook disabled in April 2018 after the Cambridge Analytica controversy. A Facebook spokeswoman said in a statement: "The dataset is old and appears to have information obtained before we made changes last year…There is no evidence that Facebook accounts were compromised."
Shadow profiles
A "shadow profile" refers to the data Facebook collects about individuals without their explicit permission. For example, the "like" button that appears on third-party websites allows the company to collect information about an individual's internet browsing habits, even if the individual is not a Facebook user. Data can also be collected by other users. For example, a Facebook user can link their email account to their Facebook to find friends on the site, allowing the company to collect the email addresses of users and non-users alike. Over time, countless data points about an individual are collected; any single data point perhaps cannot identify an individual, but together allows the company to form a unique "profile."
This practice has been criticized by those who believe people should be able to opt-out of involuntary data collection. Additionally, while Facebook users have the ability to download and inspect the data they provide to the site, data from the user's "shadow profile" is not included, and non-users of Facebook do not have access to this tool regardless. The company has also been unclear whether or not it is possible for a person to revoke Facebook's access to their "shadow profile." While approximately 270,000 people used the app, Facebook's API permitted data collection from their friends without their knowledge. At first Facebook downplayed the significance of the breach, and suggested that Cambridge Analytica no longer had access. Facebook then issued a statement expressing alarm and suspended Cambridge Analytica. Review of documents and interviews with former Facebook employees suggested that Cambridge Analytica still possessed the data. This was a violation of Facebook's consent decree with the Federal Trade Commission. This violation potentially carried a penalty of $40,000 per occurrence, totaling trillions of dollars.
According to The Guardian both Facebook and Cambridge Analytica threatened to sue the newspaper if it published the story. After publication, Facebook claimed that it had been "lied to". On March 23, 2018, The English High Court granted an application by the Information Commissioner's Office for a warrant to search Cambridge Analytica's London offices, ending a standoff between Facebook and the Information Commissioner over responsibility.
On March 25, Facebook published a statement by Zuckerberg in major UK and US newspapers apologizing over a "breach of trust".
On March 26, the Federal Trade Commission opened an investigation into the matter. The controversy led Facebook to end its partnerships with data brokers who aid advertisers in targeting users.
Facebook also implemented additional privacy controls and settings in part to comply with the European Union's General Data Protection Regulation, which took effect in May. Facebook also ended its active opposition to the California Consumer Privacy Act.
Some, such as Meghan McCain have drawn an equivalence between the use of data by Cambridge Analytica and the Barack Obama's 2012 campaign, which, according to Investor's Business Daily, "encouraged supporters to download an Obama 2012 Facebook app that, when activated, let the campaign collect Facebook data both on users and their friends." Carol Davidsen, the Obama for America former director of integration and media analytics, wrote that "Facebook was surprised we were able to suck out the whole social graph, but they didn't stop us once they realised that was what we were doing."
Breaches
On September 28, 2018, Facebook experienced a major breach in its security, exposing the data of 50 million users. The data breach started in July 2017 and was discovered on September 16. Facebook notified users affected by the exploit and logged them out of their accounts.
In March 2019, Facebook confirmed a password compromise of millions of Facebook lite application users, however in April the company further stated that it was not just limited to Facebook but had also affected millions of Instagram users. The reason cited was the storage of password as plain text instead of encryption which could be read by its employees.
On December 19, 2019, security researcher Bob Diachenko discovered a database containing more than 267 million Facebook user IDs, phone numbers, and names that were left exposed on the web for anyone to access without a password or any other authentication.
In February 2020, Facebook encountered a major security breach in which its official Twitter account was hacked by a Saudi Arabia-based group called "OurMine". The group has a history of actively exposing high-profile social media profiles' vulnerabilities.
Phone data and activity
Facebook used the Onavo Protect virtual private network app to collect information on users' web traffic and app usage. This allowed Facebook to monitor its competitors' performance. Media outlets classified Onavo Protect as spyware. In August 2018, Facebook removed the app in response to pressure from Apple, who asserted that it violated their guidelines.
In 2016, Facebook Research launched Project Atlas, offering some users between the ages of 13 and 35 up to $20 per month in exchange for their personal data, including their app usage, web browsing history, web search history, location history, personal messages, photos, videos, emails and Amazon order history. In January 2019, TechCrunch reported on the project. This led Apple to temporarily revoke Facebook's Enterprise Developer Program certificates for one day, preventing Facebook Research from operating on iOS devices and disabling Facebook's internal iOS apps.
Ars Technica reported in April 2018 that the Facebook Android app had been harvesting user data, including phone calls and text messages, since 2015. In May 2018, several Android users filed a class action lawsuit against Facebook for invading their privacy.
Public apologies
The company first apologized for its privacy abuses in 2009.
Facebook apologies have appeared in newspapers, television, blog posts and on Facebook. In May 2010, he apologized for discrepancies in privacy settings.
Previously, Facebook had its privacy settings spread out over 20 pages, and has now put all of its privacy settings on one page, which makes it more difficult for third-party apps to access the user's personal information. In a 2010 report regarding privacy, a research project stated that not a lot of information is available regarding the consequences of what people disclose online so often what is available are just reports made available through popular media. In 2017, a former Facebook executive went on the record to discuss how social media platforms have contributed to the unraveling of the "fabric of society".
Content
Facebook relies on its users to generate the content that bonds its users to the service. The company has come under criticism both for allowing objectionable content, including conspiracy theories and fringe discourse, and for prohibiting other content that it deems inappropriate.
It has been criticised as a vector for 'fake news', and has been accused of bearing responsibility for the conspiracy theory that the United States created ISIS, false anti-Rohingya posts being used by Myanmar's military to fuel genocide and ethnic cleansing, enabling Sandy Hook Elementary School shooting conspiracy theorists, and anti-refugee attacks in Germany. The government of the Philippines has also used Facebook as a tool to attack its critics.
Professor Ilya Somin reported that he had been the subject of death threats on Facebook in April 2018 from Cesar Sayoc, who threatened to kill Somin and his family and "feed the bodies to Florida alligators". Somin's Facebook friends reported the comments to Facebook, which did nothing except dispatch automated messages. Sayoc was later arrested for the October United States mail bombing attempts directed at Democratic politicians.
Facebook has repeatedly amended its content policies. In July 2018, it stated that it would "downrank" articles that its fact-checkers determined to be false, and remove misinformation that incited violence. Zuckerberg once stated that it was unclear whether Holocaust deniers on Facebook intended to deceive others, for which he later apologized. Facebook stated that content that receives "false" ratings from its fact-checkers can be demonetized and suffer dramatically reduced distribution. Specific posts and videos that violate community standards can be removed on Facebook.
Infowars
Facebook was criticized for allowing InfoWars to publish falsehoods and conspiracy theories. Facebook defended its actions in regards to InfoWars, saying "we just don't think banning Pages for sharing conspiracy theories or false news is the right way to go." In early August 2018, Facebook banned the four most active Infowars-related pages for hate speech.
Political manipulation
In 2018, Facebook stated that, that year, they had identified "coordinated inauthentic behavior" in "many Pages, Groups and accounts created to stir up political debate, including in the US, the Middle East, Russia and the UK."
Campaigns operated by the British intelligence agency unit, called Joint Threat Research Intelligence Group, have broadly fallen into two categories; cyber attacks and propaganda efforts. The propaganda efforts utilize "mass messaging" and the "pushing stories" via social media sites like Facebook. Israel's Jewish Internet Defense Force, China's 50 Cent Party and Turkey's AK Trolls also focus their attention on social media platforms like Facebook.
In July 2018, Samantha Bradshaw, co-author of the report from the Oxford Internet Institute at Oxford University, said that "The number of countries where formally organised social media manipulation occurs has greatly increased, from 28 to 48 countries globally. The majority of growth comes from political parties who spread disinformation and junk news around election periods."
In October 2018, The Daily Telegraph reported that Facebook "banned hundreds of pages and accounts that it says were fraudulently flooding its site with partisan political content – although they came from the United States instead of being associated with Russia."
In December 2018, The Washington Post reported that "Facebook has suspended the account of Jonathon Morgan, the chief executive of a top social media research firm" New Knowledge, "after reports that he and others engaged in an operation to spread disinformation" on Facebook and Twitter during the 2017 United States Senate special election in Alabama.
In January 2019, Facebook said it has removed 783 Iran-linked accounts, pages and groups for engaging in what it called "coordinated inauthentic behaviour".
In May 2019, Tel Aviv-based private intelligence agency Archimedes Group was banned from Facebook for "coordinated inauthentic behavior" after Facebook found fake users in countries in sub-Saharan Africa, Latin America and Southeast Asia. Facebook investigations revealed that Archimedes had spent some $1.1 million on fake ads, paid for in Brazilian reais, Israeli shekels and US dollars. Facebook gave examples of Archimedes Group political interference in Nigeria, Senegal, Togo, Angola, Niger and Tunisia. The Atlantic Council's Digital Forensic Research Lab said in a report that "The tactics employed by Archimedes Group, a private company, closely resemble the types of information warfare tactics often used by governments, and the Kremlin in particular."
On May 23, 2019, Facebook released its Community Standards Enforcement Report highlighting that it has identified several fake accounts through artificial intelligence and human monitoring. In a period of six months, October 2018-March 2019, the social media website removed a total of 3.39 billion fake accounts. The number of fake accounts was reported to be more than 2.4 billion real people on the platform.
In July 2019, Facebook advanced its measures to counter deceptive political propaganda and other abuse of its services. The company removed more than 1,800 accounts and pages that were being operated from Russia, Thailand, Ukraine and Honduras.
On October 30, 2019, Facebook deleted several accounts of the employees working at the Israeli NSO Group, stating that the accounts were "deleted for not following our terms". The deletions came after WhatsApp sued the Israeli surveillance firm for targeting 1,400 devices with spyware.
Russian interference
In 2018, Special Counsel Robert Mueller indicted 13 Russian nationals and three Russian organizations for "engaging in operations to interfere with U.S. political and electoral processes, including the 2016 presidential election."
Mueller contacted Facebook subsequently to the company's disclosure that it had sold more than $100,000 worth of ads to a company  with links to the Russian intelligence community before the 2016 United States presidential election. In September 2017, Facebook's chief security officer Alex Stamos wrote the company "found approximately $100,000 in ad spending from June of 2015 to May of 2017 — associated with roughly 3,000 ads — that was connected to about 470 inauthentic accounts and Pages in violation of our policies. Our analysis suggests these accounts and Pages were affiliated with one another and likely operated out of Russia." Clinton and Trump campaigns spent $81 million on Facebook ads.
Hope you have enjoyed the facts
Visit our youtube channel: click here